A large part of my practice as a Realtor involves helping seniors & the families of seniors on their journey. I am a compassionate person who enjoys helping others. I have found working with seniors to be very rewarding and a wonderful fit for me from a skills and personality standpoint. I have earned the Senior Real Estate Specialist designation from the National Association of Realtors. My specialties include:
Seniors moving out-of-state
Seniors downsizing
Seniors transitioning to Senior Living: Independent Living Apartments and Assisted Living
Estates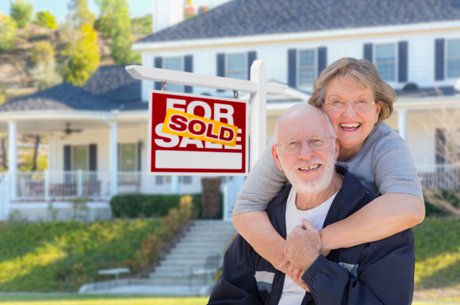 I enlist a caring and compassionate approach with my senior sellers and their families. I am careful to listen to each client's wants and needs and tailor a home sale approach that is a match for each client. Common approaches:
Sell the home precisely as-is (YES! There IS a substantial market for as-is home sales on the MLS!!)
Declutter and deep clean prior to home listing - this may still be an "as-is" sale, but a great deep-cleaning will help in garnering a better outcome. Not up for cleaning? I can help with resources. The opportunity for a higher sale price often outweighs the cost of hiring an outside service. There are even services that will empty out any belongings no longer wanted.
Light, cosmetic fix-ups: Fresh paint and new carpeting / flooring can make a big difference! Always consult with me or your contracted REALTOR before spending money to fix up a home! I have my finger on the pulse of popular colors and styles that will make the investment worthwhile. In some cases (where the home will likely be sold to an investor, for instance) fix-ups may not be worthwhile.
Please contact me however you are most comfortable, whether that is by phone, text, email, or by simply clicking on the envelope icon in the above-right corner of this page to provide your contact information.
LAURA KEOGAN | 612-964-5926 | LAURA@LAURAKEOGANREALTY.COM
Testimonials from a few senior clients:
"I cannot say enough good things about Laura. She is absolutely one of the best realtors in the business." - Gladys F., (Google 5-Star Review)
"We are senior citizens and were not interested in putting a lot of money into a home we were going to sell... Laura understood this and there was no pressure to prepare the home this way..." - Milt G. (Google 5-Star Review)
"Laura went out of her way to make things as easy as possible....She listened to what our wants and our needs were and made the transition of selling our home extremely stress-free! - Maureen L. (Facebook Recommendation)